Category:  
Gaming grad is making education fun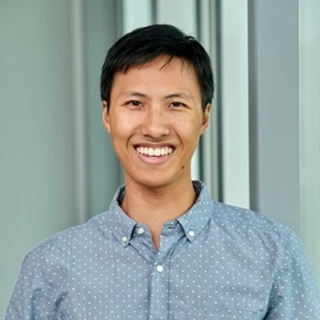 Angelo Pineda | Class of 2010
Bachelor of Informational Technology, Game Development & Entrepreneurship
Angelo is levelling up the fun factor on education.
Exciting new ways of learning are a part of the reason he first chose to study at the University of Ontario Institute of Technology, but Angelo was also eager to be a part of the province's first game development program at the university level and to have his own laptop to play around on. 
While working as a research assistant with Dr. Shirley Van Nuland in the Faculty of Education in 2008, he began looking at education from the other side, exploring how to make learning more engaging for students and the untapped possibilities in digital learning.
Angelo spent some time soul searching and trying to reignite his enthusiasm for gaming after graduation.  "I realized I didn't exactly bleed the passion for game development," he said.  "I took two jobs at the university, distributing laptops and providing technical support at the campus bookstore. In talking with students and professors, I learned I wanted to make a difference in the lives of others and still make cool things, so where would that be? In the education industry!"
Today he is a Digital Product Developer with McGraw-Hill Education where he is building products for their digital learning platform, Connect, as well as their marquee learning tool, the SmartBook.  His role is unique in that he is both a project manager and a developer, overseeing the development cycle but also getting in on the fun of building products for the K-20 market.
Most recently, Angelo has been working with assistive technologies (AT) to help develop accessible digital content in response to the Accessibility for Ontarians with Disabilities Act (AODA). He's looking forward to seeing what can be done to make their content user-friendly without losing its "cool" factor.  "Digital learning is a wild west with a lot of frontier left to be explored. I'm excited to be a part of that journey!"