Category:  
New speaker series brings lectures to your lunchroom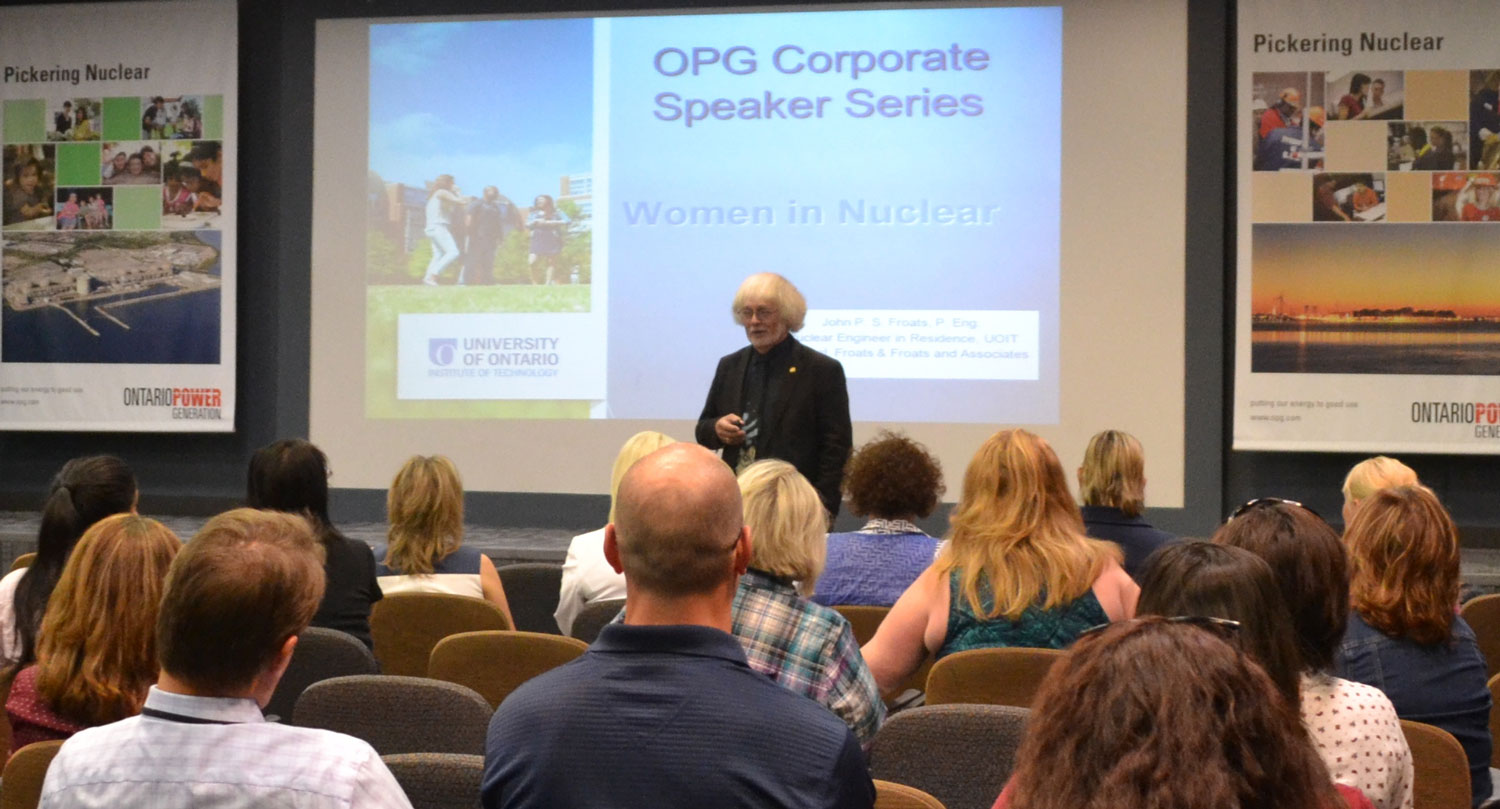 Earlier this month, the Advancement and Alumni offices launched the university's first Corporate Speaker Series at the Ontario Power Generation's (OPG) Darlington and Pickering nuclear facilities.
John Froats, Associate Professor and Nuclear Engineer in Residence, Faculty of Energy Systems and Nuclear Science (FESNS), delivered two lunch and learn style presentations to OPG staff. At Darlington, Froats shared a positive outlook on the prospects of the nuclear energy industry, reminding those who work in the sector that success may rest on the public's perception of safety. In his second presentation at Pickering, a discussion addressing the issues facing women in the nuclear industry delved into the difficulties of managing a work/life balance and how to take the lead in creating gender equality in the nuclear industry. 
Attendance and initial feedback show the sessions were a great success. Plans are in the works to broaden the reach of the Corporate Speaker Series, visiting additional partners where the university's outstanding faculty members can present on a variety of topics. It is hoped the program will develop stronger relationships between the university and its corporate partners by showcasing the university's expertise and latest advances in research.
If your business is interested in our Corporate Speaker Series, please contact alumni@uoit.ca.