Category:  
Training the next generation of healthcare providers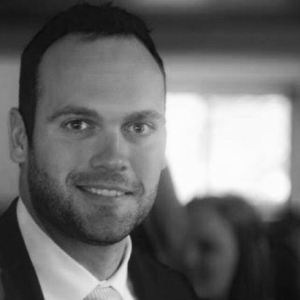 Brett Murphy | Class of 2008
Bachelor of Commerce (Honours), Marketing

Brett has found the "sweet spot" in which to put his business education to work. He's Manager of the Lakeridge Health Education and Research Network (the LHEARN Centre), at Lakeridge Health in Oshawa. This 25,000 sq. ft., $7-million education and research facility trains the next generation of healthcare providers for the community.

Although business backgrounds in a hospital environment have traditionally been rare, he says, "I see business acumen being more in demand as provincial funding formulas tighten budgets. We need creative people who will optimize existing revenue streams for the hospital while creating new ones."

But it's not just about the numbers. Brett derives a powerful sense of meaning from his work. "Every day my decisions impact the care of patients in our community at some level," he says. "One of my greatest motivators has been knowing that I have the capacity to improve the lives of others around me."

Brett enrolled at the University of Ontario Institute of Technology in part because of the practicality of their degrees. In today's economy, you need an institution that is market driven, he says. The university's extensive industry partnerships and practical curriculum assure a seamless transition from studying to working. "Those who choose to come to UOIT can be assured their skills will be in demand in modern organizations."

Brett was also drawn to UOIT by the campus with its "incredible infrastructure that advances cutting- edge teaching and research," plus the chance to share in the passion and energy of the faculty and students. "My instructors knew me by name and gave me every opportunity to make the most of my post-secondary experience."
Brett recalls fondly his Capstone Study project, a dynamic, full-year collaboration that integrated the skills of his group across a range of academic disciplines. He and his fellow students worked with a local firm on a business plan that influenced decisions on a $90-million project "I learned a great deal from that experience about interpersonal dynamics. It prepared us to tackle real-world challenges post-graduation."

Brett has maintained his university ties, teaching Marketing II in addition to a course in consumer behaviour. "As a former student of UOIT and a current instructor, I've come to know our institution from multiple perspectives; each of those perspectives continues to impress me." To date, Brett has instructed over 1,000 undergraduate students in the Bachelor of Commerce program.