Category:  
Alumna's practicum experience led to a rewarding career in the social services sector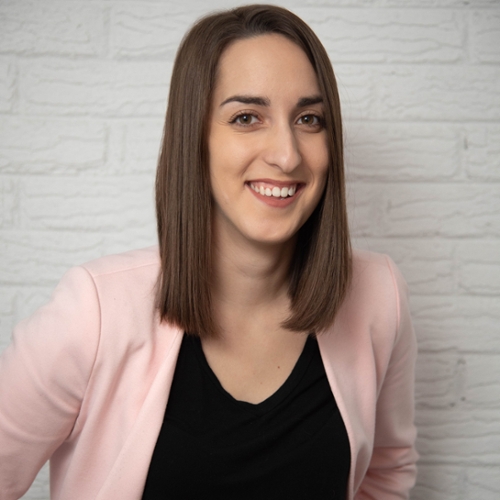 Riley Spigarelli | Class of 2018 
Bachelor of Arts in Criminology and Justice, Minor in Forensic Psychology, specializing in Youth, Crime & Justice
Faculty of Social Science and Humanities
What are you currently doing? 
Currently, I work full time for Victim Services of Durham Region as a Crisis Intervention Counsellor. Victim Services provides emotional and practical support to anyone affected by crime or tragic circumstances. We are a 24-hour service providing early intervention, practical assistance, needs assessments, safety planning, and support to assess eligibility and apply to the Victim Quick Response Program (VQRP), a program that addresses the basic needs and safety concerns of victims. 
Victim Services is partnered with many community organizations and committees and each Crisis Intervention Counsellor has the opportunity to be a part of different community projects. For myself, I am grateful to dedicate my Monday mornings as an on-site partner at DRIVEN, a hub that supports women experiencing all forms of abuse. Additionally, I sit on the Women's Committee of Durham Region, a committee dedicating to raising awareness and empowering women in the violence against women sector. We host two events per year, one for Woman Abuse Awareness Month in November and one for International Women's Day. 
In my spare time, I also have the opportunity to volunteer with Red Cross Disaster Management as a Personal Disaster Assistance Responder (PDA Responder). In this role, we provide support to anyone displaced by a disaster, whether it's a fire, gas leak, flood, storm, etc.
What drew you to your field of interest? What do you love most about it? 
There are some personal experiences that lead me on my path to wanting to work in the violence against women sector. Throughout university, I chose to study sexual violence in many of my research papers, including my thesis where I explored barriers to reporting sexual violence. In the fourth year, I made one of the best decisions in university - I chose to participate in Practicum. I have always loved learning, but I have always known I learn best in a hands-on environment. Practicum gave me the opportunity to put into practice everything I had learned throughout the university. I strategically chose to complete Practicum in the winter semester of my final year, hoping I would gain a network that would allow me to transition into the workforce with ease. I completed my placement with DRIVEN, a hub for women experiencing all forms of abuse. DRIVEN is comprised of both on-site partners, who physically attend the clinic open every Monday, and off-site partners who are available by phone or on a referral basis. Working with DRIVEN affirmed that I was in the field I want to work in for the entirety of my career. 
What did you do following graduation that led to your current job?
Following my placement, I was lucky enough to continue on as the Program Manager of DRIVEN. Eventually, I was led to the wonderful opportunity of working with VSDR and have been here since August of 2019. 
What are you doing right now that you're most excited about?
Truthfully, I am most excited about all that I have accomplished so far in my career. Despite the pressures and stress of working in the social services sector, it's an extremely rewarding field that I am very passionate about. I'm extremely thankful to have begun my career so early and I am excited to see where it leads me.