Category:  
Our alumni have gone global!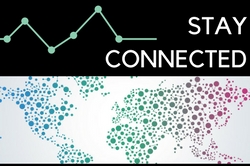 Are you a graduate who is now working in another country?  Did you know you may have fellow alumni amongst you?  Are you interested in connecting with other graduates in your area or perhaps developing an alumni network?  We can help.
Does the Alumni Office know where you are? Be sure to update your address to help us build our alumni networks around the world. Even if we do not have a formal network in your area, we can invite you to any regional alumni events that might be happening close to you. This September we celebrate the 15th anniversary of our first classes.  We have come a long way over the years and so have our alumni!  The Alumni Office continues to connect with graduates who are working in many countries across the globe, and it is exciting for us to see the impact they are making on an international level. 
No matter where you are located, being a part of an alumni network is a great way to honour your university experience and to stay connected to your alma mater.  Networks enhance the alumni experience and your engagement with the university and they add value to the life of the members and to the work of the university by conducting themselves in a manner consistent with the high standards of the university.  Networks can get together virtually and in-person.  All groups are coordinated directly by the Alumni Association Council and the Alumni Office. 
Contact us at alumni@uoit.ca if you would like to find out if there are other alumni in your area.  If you already know who they are and would like to volunteer your time to start a network, complete the New Network Application Form.
Let us help you keep the connections growing.