Category:  
Making a positive difference in the community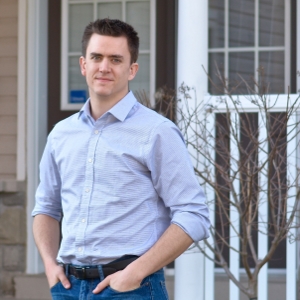 Nathan Staneland | Class of 2011
Bachelor of Commerce, Accounting
  
Nathan believes in making a positive difference in the community. In fact, he's such a proponent of his Whitby community that he ran as a candidate for a seat on town council.
 Born and raised in north Whitby, Nathan and his wife, Carrie, are raising their two young sons here. Nathan decided to attend the university in large part because the campus was close to home and he could to make a difference in the community he loves. After graduating from the Accounting program, he obtained his Chartered Accountant designation (CPA, CA) and now works as a Finance Manager with CGI.
 While he and his future wife were attending the university, they co-founded a Relay for Life event to raise funds and awareness for the Canadian Cancer Society. Nathan and Carrie also founded Headstart Hockey before graduation. This program teaches young players between the ages of four and eight the fundamentals of the game, giving them a "headstart" in their hockey careers.
As a child Nathan played hockey for the Whitby Wildcats and later moved on to coach with the Canadian Hockey Initiation Program (CHIP). He currently manages the contract for the Whitby Minor Hockey Association's CHIP program as well as running Headstart.
Nathan values his relationship with his alma mater, regularly attending events of the UOIT Accounting Association to help students prepare for their post-university careers. He also hires students to work at Headstart.
Nathan credits the university with "allowing me to expand my horizons and build my skills in networking and in public communication." Although voting results placed Nathan in third he is still "very much looking forward to what the future holds!"
Congratulations on a great campaign, Nathan!