Category:  
New building to create extra learning space at the North location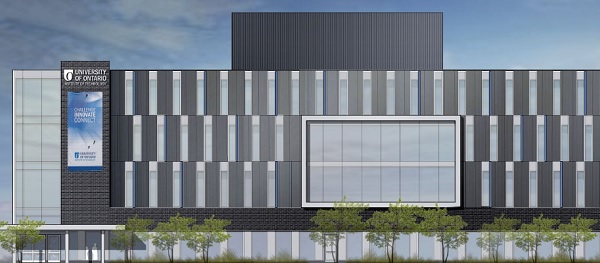 If you've been at the north location lately or driven along Conlin Road, you've noticed a new building taking shape on our campus.
It's the university's new Software and Informatics Research Centre (SIRC), a building that will give the university new spaces for research, study and future active learning. Set to open this fall, SIRC will provide four floors of flexible innovation and learning space as well as sorely needed student study spaces. It will also see the Registrar's office relocate to its first floor to provide a central location for student services.
This new development sets the stage for future development of our Windfields Farm lands.
To watch a live feed of the construction site, read more about the building's features or learn more about ways in which you can support its development, visit the SIRC website.