Category:  
Alumnus becomes Campus Health Centre Chiropractor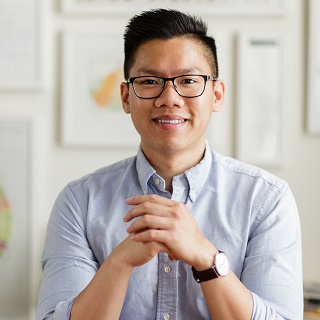 Dan Dao | Class of 2013
Bachelor of Health Sciences (Honours), Comprehensive 
Several years after graduating, Dan has returned "home" to the university.
A registered chiropractor and practitioner in acupuncture and concussion management, Dan practices in a multidisciplinary clinic in downtown Toronto. He also recently started working at the Campus Health Centre. For Dan, this is a perfect fit. "I'm excited to be part of the centre where not long ago I used the health-care services as an undergraduate student."
During his first year, Dan suffered from acute shoulder pain and long-standing back pain. After visiting a chiropractor at the Campus Health Centre, "within a few treatments, I was up and running again. It changed my life."
Now, working at the clinic part-time, Dan says he most enjoys helping his patients "feel better, move better and get back to the activities they love." His special interests include work-related postural strains, neck pain, headaches and sports injuries.
Dan credits the university with preparing him in multiple ways for this career. While researching university health science programs, he was drawn to the university's comprehensive stream, which he says offered a well-rounded mix of courses, including neuroscience, biomedical ethics and epidemiology. Once he arrived on campus, services through the Office of Student Life helped him structure his time and develop stress management techniques to handle the rigorous program.
"[The university] really helped me strategize, prioritize and make things work." It also gave Dan the opportunity "to gain insight into real-life experiences by connecting with physicians, chiropractors and other professionals."
In the future Dan hopes to do some teaching. "Every day I spend time educating patients and I truly enjoy knowing they understand why they're experiencing pain and dysfunction, and how to get better. I would love to transfer that educational value into a classroom setting and empower students to do and to learn."