Category:  
Alumni Directory helps alumni reconnect with classmates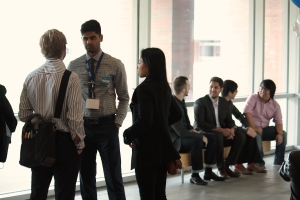 Has your contact information changed? Have you changed jobs or professions? Want to reconnect with classmates? Make sure you log in to the Alumni Directory and update your profile.
The Alumni Directory is a great opportunity for you to engage with other alumni, stay in touch with the Alumni Association and voice your opinion on different issues. By keeping your contact information up-to-date, you will receive updates and news of upcoming events such as Career Fairs, Alumni Association Receptions, Alumni Association Awards, and more.
Once logged in you can:
Search the directory for friends by name
Search for other alumni by year or geographic region
Send an email to fellow alumni
Edit your own information
Volunteer to be a mentor or search to connect with one
The directory is secure and offers you numerous privacy and subscription options.
Join your peers and update your profile today. If you have any questions please contact alumni@uoit.ca.