Category:  
Jaclyn Gibson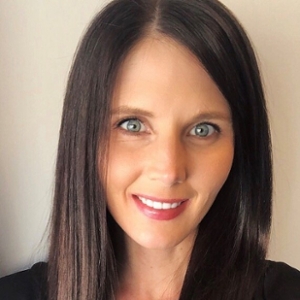 Jaclyn Gibson | Class of 2014
Bachelor of Arts (Honours), Communication and Digital Media 
Faculty of Social Science and Humanities
Jaclyn Gibson loved her undergraduate experience at Ontario Tech University. Studying communications with a focus on health sciences provided her with a springboard into a career she loves.
Jaclyn played with the Ridgebacks Varsity Women's Hockey team. She served as Assistant Captain between 2011 and 2014 and during that time received numerous awards including Most Valuable Player, Top Offensive Player, Team Leadership award, the James-Baun Cup, and Dr. Gary Polonsky Leadership Award. Jaclyn also received a Chairman's Charity Classic donor award. In 2016, Jaclyn was selected to the Toronto Furies in the entry draft for the Canadian Women's Hockey League. 
In her own words, Jaclyn has "set the bar high" and is always looking for ways to better herself personally and in her career. She has recently completed a certificate in Human Resources Management through York University's online program and is currently pursuing a certificate in Municipal Accounting and Finance. 
Jaclyn is now a Human Resources Analyst for the County of Northumberland, where she lives with her family (her husband is also a graduate of Ontario Tech). She has maintained strong ties to the Ontario Tech campus community. So much so that she will be featured at an upcoming Alumni Speakers Series event!
Join us on May 5, 2020, in Cobourg, Ontario to learn more about Jaclyn and to network and re-connect with your fellow alumni!