Category:  
We're Painting the Town Blue on September 26 and 27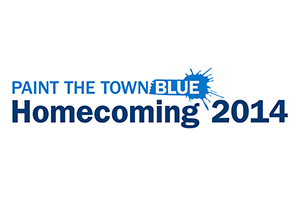 Join us for Homecoming!
September is here and the Alumni Association invites you to join us to Paint the Town Blue for Homecoming weekend!
Fellow alumni from far and wide, as well as Ontario Tech faculty, staff and students, will be getting into the blue and white spirit on Friday and Saturday, September 26 and 27 to reconnect and celebrate. This fun-filled weekend has plenty of free activities to enjoy, including:
Thinking forward: Faculty-alumni round table luncheon.
The comedy of Debra DiGiovanni.
Food Truck Alley.
Minute-to-Win-It challenges, featuring the ACE Blizzard Blast, for a chance to win a $1,000 award.
You can also check out the Alumni Association annual general meeting, an alumni reception, the always-popular Alumni Adventures: Tales from the Other Side, and much more. 
Bring your family too. There will be campus tours. And, children will love the Future Ridgebacks Soccer Clinic and the Fun for Kids Space with everything from crafts to musical chairs and gum jar guessing.
This will be Ontario Tech's fifth Homecoming – let's make it our biggest and best Homecoming ever!