Category:  
Helping students pursue education their way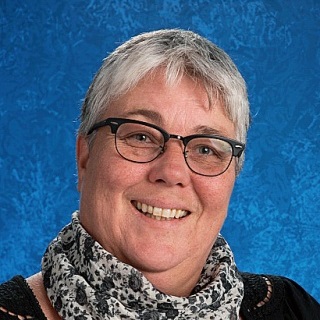 Janet Mazzulla | Class of 2013
Master of Education


Teaching in the Visual Arts, Business and Technology departments at an Ajax high school, Janet wants to help students discover and explore their intellectual areas of interest using multiple modalities.
To achieve this, Janet decided to go back to school herself. "I needed to know more about how to work effectively with students – for whom the wired, connected world has always been a reality – so that I could provide them with authentic, relevant learning experiences," she said.
She chose UOIT because it was a leader in innovative course delivery and had an enthusiastic and knowledgeable faculty members. "I loved the professors, all of them," she said. Janet recalls how one professor got into a canoe and lectured from the middle of the lake to demonstrate the power of online learning. She was also impressed that the graduate program director, Lorayne Robertson, taught numerous courses.
Janet has found that her experiences at the university help her every day in the way that she approaches what she does with, and for, her students. "As educators, we need to recognize there is a fundamental shift in learning preferences and therefore develop strategies and learning paths that will keep students engaged and motivated."
She sees a transformation away from the one-size-fits-all model of education with this new generation of students who are "used to following their own interests." Janet visualizes an education system in the future where she will teach a number of students while also helping them explore their own personal intellectual areas of interest.