Category:  
Linking law to HR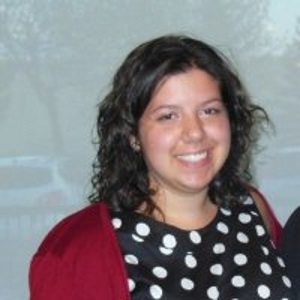 Laura Speciale | Class of 2013  
Bachelor of Arts (Honours), Legal Studies
Laura is actively searching for that special human resources (HR) job. With a background in law, she was drawn to HR because of the diversity the field offers. While she was enrolled in the Legal Studies program at UOIT, Laura also worked as an Assistant at Benson Percival Brown LLP and as a Legal Assistant for Industrial Alliance and Financial Services. She acquired valuable hands-on knowledge of legal processes and documents, and how law is directly related to HR.
Laura completed a bachelor's degree in Legal Studies at UOIT with a minor in Psychology of Law and specialization in Alternative Dispute Resolution. She found the university's professors to be valued advocates.
"The small classes really allowed us to get to know the professors," she says. "They are our references and are always willing to assist when they know you."
Wanting to attend a postgraduate program, the resources at UOIT helped her with the application process, including resumé and cover letter tailoring. Laura's efforts were successful and she enrolled in the Human Resources Management program at George Brown College where she's learning how HR functions as a strategic partner in business. Laura has recently passed her National Knowledge Exam (NKE) and is a Certified Human Resources Professional (CHRP) Candidate. She is committed to continue on the path to becoming a CHRP designate and to add value to any organization she enters.