Category:  
En route to mastering engineering management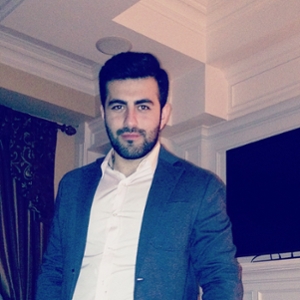 Amin Vafakhah  | Class of 2014
Master of Engineering Management
After receiving his Bachelor of Engineering degree, Amin followed the advice of a friend who recommended he consider the Master of Engineering Management program of the Ontario Tech University.
"This program was a natural fit for me," said Amin, "because it combines management and engineering, as well as the hard and the soft skills."  He recently graduated and says the courses he took provided useful knowledge and techniques he will be able to use in his career in "the amazing field of engineering management."
Amin also has experience as a Civil Laboratory Technologist and a Junior Quality Control/Quality Assurance Engineer with MNA Engineering Ltd., a geotechnical, environmental engineering and construction material testing consulting firm. He also completed a co-op placement as an Assistant Project Coordinator for a construction company.
Amin credits Ontario Tech with opening "a broad range of academic and career opportunities in my life."  He's looking forward to building a career that utilizes his skills and knowledge in civil quality assurance engineering, plant engineering and project coordination.