Category:  
Represent your alumni community and join the council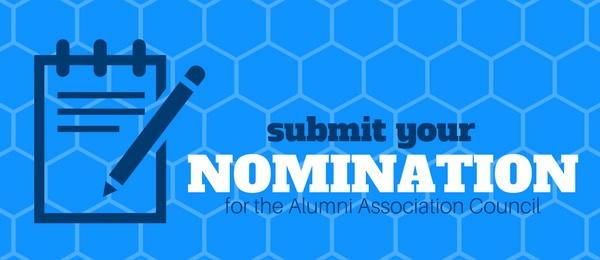 Last year I decided to get involved as a general member of the Alumni Association Council's Engagement Committee and got a first-hand look at the programs and events. It was such a great experience that I decided to run in the last elections to help serve the alumni community.
Being involved in the elections and running is a great way to immerse yourself in the exciting world of our alumni community. Over the next few months, information about the council elections will be available.  If you have strengths in event management, communications and leadership, I encourage you to consider applying for one of the four two-year term positions.
Members of the Alumni Association Council can serve as committee chairs or committee members of one of the three committees: Engagement, Finance, and Governance.
Visit the alumni website to learn more about the elections.
IMPORTANT DATES

Monday, May 8

Nomination period opens at 10 a.m.

Monday, July 10

Nomination period closes at 10 a.m.

Thursday, July 13

Candidate interviews begin

Wednesday, August 2

Slate of candidates presented to the council by the Governance committee

Friday, August 11

All candidates notified of their status

Tuesday, September 5

Online voting opens at 10 a.m.

Wednesday, September 27

Online voting closes at 10 a.m.

TBC

Results announced at the 2017 Annual General Meeting