Category:  
Membership has its benefits!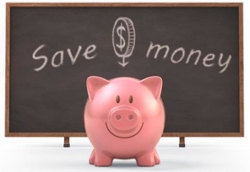 As a graduate of the University of Ontario Institute of Technology, you can enjoy a range of exclusive benefits and discounts to meet your needs and interests. Your Alumni Association Council has established relationships with affinity partners who provide quality products and services. When you participate, not only do you save money, but the association also receives revenue that supports our alumni programs and events.
Enjoy a day at the Ontario Science Centre or take in a show at the Tribute Communities Centre. Travelling?  Check out the discounts offered to alumni through Via Rail. Be sure to check out the available discounts in the areas of health & wellness, shopping, sports & entertainment, and travel.
In need of insurance?  We are pleased to have Johnson Inc. as our partner for home and auto insurance. Johnson is one of Canada's leading insurance providers and is well known for creating unique home and auto insurance products for preferred associations.  As alumni of the university, you receive a complete and comprehensive range of home and auto coverage combined with the very best assistance and personal priority attention. In addition, PS Plan policyholders receive a number of special service advantages absolutely free.  Check out our insurance benefits.
To receive discount codes and/or membership IDs, simply complete the Alumni Benefits Request form.
We love seeing our alumni enjoy their discounts, so please share your memories or new purchases with us by posting a Facebook photo or tweeting us @OT_alumni with #AlumniAdvantage.