Category:  
A determined effort leads to success in the business world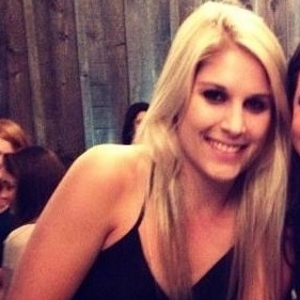 Deanna Boys | Class of 2013
Bachelor of Commerce (Honours)
While attending the University of Ontario Institute of Technology, Deanna not only made the President's and Dean's Honour Lists, she also made a determined effort to "further my knowledge and experiences outside of the classroom and into the business world."
Focused on a marketing major with a minor in human resources, Deanna also volunteered as Vice-President of UOIT's Marketing Association. The association helps students build the skills needed to become successful business professionals. She also served as an executive on the Elements Case Competition, which provides an opportunity for students to challenge themselves by connecting marketing, human resources and strategic management concepts and putting theory into action. As well, Deanna was a member of the Human Resources Association, an information portal for UOIT students considering human resources as a profession.
Deanna planned and organized special events for the Marketing Association such as networking with local business experts and tours of successful companies. She also helped to plan workshops. Both her in-class studies and extracurricular activities made for a positive university experience. "The best parts of attending UOIT were the friendships I formed and creating a positive work environment with my professors." 
Deanna is now applying the skills and experience she developed at university and is a Staffing and Account Coordinator for Intercept Group – a full service marketing agency that specializes in brand activation, live events and experiential marketing in a variety of areas (music, technology, sports, food & beverage, social causes, etc.)!