Category:  
From a supported student to a supportive teacher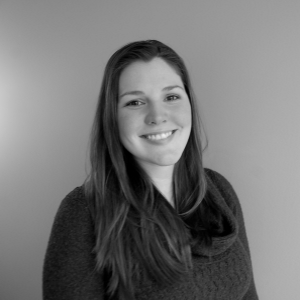 Robin Greening | Class of 2013
Bachelor of Education
Robin believes that it was choosing to attend the University of Ontario Institute of Technology that helped her to secure a full-time teaching job soon after graduating. 
This kindergarten teacher, who now works in Alberta, credits UOIT's "amazing admission process" as the first step on her successful career path. "Administrators took the time to learn about me as an individual via personal interviews, case study responses and essay questions.  The questions were really aimed at understanding our opinions and attitudes. Consequently, it felt like a university that would offer support to me, in any way I needed."
Robin also feels that she had an advantage over other education graduates because of the specificity of the courses and the professionalism of the faculty. "They treated me fairly and equally, as though I was already part of the teaching profession." High standards, professional development courses and field placement also added to Robin's competitive edge.  "The real clincher was the training I received in Tribes." This student-centred teaching process fosters the development of collaborative and academic skills by creating a caring environment that supports the healthy development of children. She believes this training helped her to secure a job offer.
Robin also has an undergraduate degree in Linguistics. Her work as an ESL (English as a Second Language) tutor led her to the realization that being a part of the success of others was gratifying. "I love seeing students exceed their goals. I want to be part of their milestones in learning."
Robin intends to apply for a master's degree program in the next couple of years. Ultimately, she wants to secure an administrative position as a curriculum development specialist. Meanwhile, she's putting the finishing touches on her destination wedding. One of the bridesmaids in her wedding party is a close friend whom she met at UOIT.