Category:  
Helping children learn and grow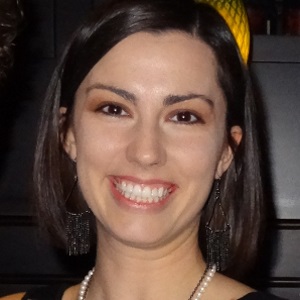 Jessica Bishop
Class of 2010
Bachelor of Education
Confidence: this is perhaps the most significant asset Jessica acquired from UOIT.
She was drawn to the field of education because she wanted to work with children to help them learn and grow. And she chose UOIT as the university where she wanted to earn her degree because that's where her boyfriend at the time (now husband) completed his undergraduate degree - and he loved the experience. Jessica particularly values the helpful course options and highly experienced professors who made her feel confident moving forward in her teaching career. Since graduating, she has found that she has been consistently using what she learned at UOIT.
Jessica's goal was to work for the Durham District School Board; she achieved this in 2013 when she joined the board as an occasional teacher. She's now a long-term occasional developmental class teacher. While she's aiming for a permanent position, Jessica knows the road is a long one, but she is prepared to do what is needed. "I always keep in mind something one of my professors told us: 'Whatever you do, keep working with kids.'"
Jessica followed this advice and finds that her work experiences have all contributed to her professional development and help to make her a better teacher. She has worked as an instructor therapist and tutor and as a primary/junior teacher for Exceptional Learning Centre, which provides education, speech and language and behaviour therapy to children and youth with unique learning needs. She's also worked with pre-school and kindergarten-age children as:
Professional skating coach at the Ajax Skating Club
Recreation assistant for children with special needs at the Grandview Children's Centre
Early learning facilitator at the YMCA
Supply teacher at Richland Academy
Volunteer teaching assistant at Glen Dhu Public school
Tutor and child caregiver
Jessica continues to work hard to establish herself as a valued teacher at the Durham District School Board. While she's looking forward to what the future will bring, she recalls graduation as one of the best days of her life. "I had such a wonderful time at UOIT and felt so well-prepared to take on the world as a highly skilled teacher."