Category:  
FEAS grad aims to be an energy entrepreneur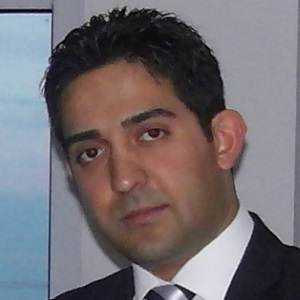 Seyedali Aghahosseini | Class of 2008
PhD, Mechanical Engineering
Seyedali's doctoral studies in mechanical engineering prepared him to be an effective professional in the energy industry.  Today he's a Senior Energy Analyst with CLEAResult, which is an authorized delivery agent on behalf of the Ontario Power Authority (OPA) to support the OPA in its delivery of the saveONenergy process and systems program, and a part-time lecturer at Sheridan College.
Seyedali was drawn to the University of Ontario Institute of Technology by the opportunity to do research under Dr. Ibrahim Dincer and Dr. Greg Naterer, which focused on sustainable energy development and advanced clean hydrogen production. They worked in the Clean Energy Research Laboratory (CERL), which is home to the first lab-scale demonstration of the copper-chlorine (Cu-Cl) cycle for thermochemical water splitting hydrogen production. The Cu-Cl cycle could eventually be linked with Canada's nuclear reactors to achieve significantly higher efficiencies and lower costs of large-scale hydrogen production than any conventional technology.
"My research focused on overcoming one of the most important challenges related to the Cu-Cl cycle, which is system integration of unit operations," said Seyedali.  "It was specifically focused on experimental work on fabrication of a small-scale electrolysis process of the Cu-Cl cycle." He's published several papers in scientific journals and presented at international conferences and is pleased to have been profiled by the Ontario Society of Professional Engineers (OSPE) as a featured scientist in its member publication, The Voice. The article pointed out that Seyedali has made "innovative contributions to the research and development of sustainable energy technologies and their implementation, multi-generation energy systems, heat integration, and exergy and energy analysis."
While gratified with his current roles, Seyedali has an ambitious career goal in mind: he plans to become a successful energy entrepreneur.