Category:  
Alumni Association Awards – Call for Nominations
Each year the Alumni Association recognizes the achievements and contributions of successful Ontario Tech University alumni with three awards: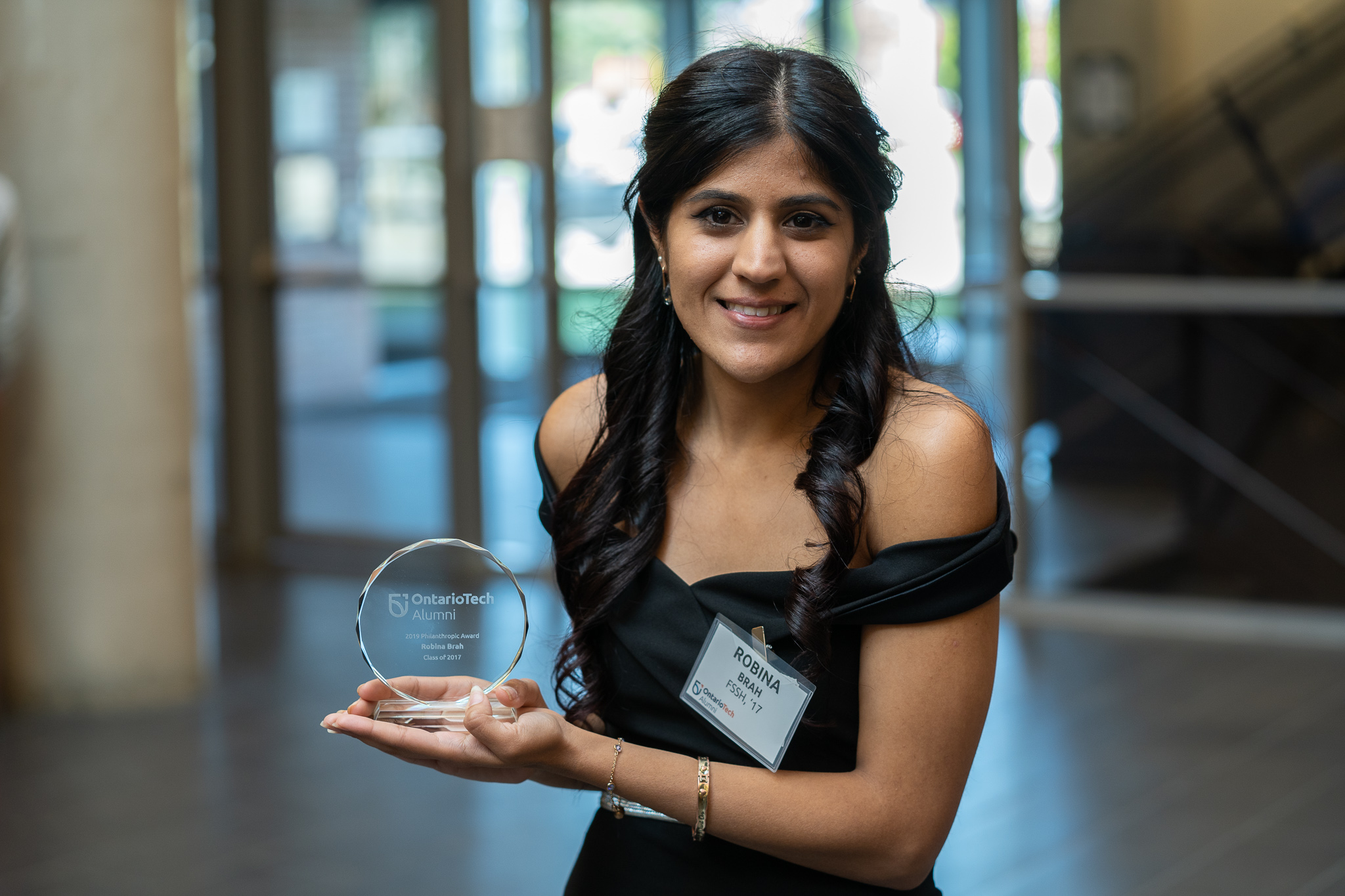 Achievement Award

Philanthropic Award
Up and Coming Award
If you know an outstanding alumnus or alumna who has helped make the world a better place through their professional successes, volunteerism, innovation or leadership, now is the time to nominate them for an Alumni Association Award.
Nominations are open until 11:59 p.m., Wednesday, July 15, 2020.
Visit the Alumni website to learn more about award details and criteria, and read about some of the university's past award recipients.