Category:  
Google this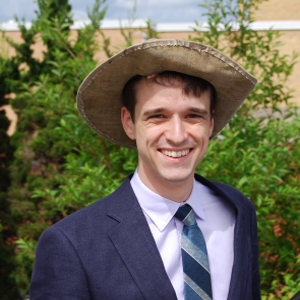 Darryl Barnhart | Class of 2013
Bachelor of Science
Darryl likes solving complicated problems that involve both software and mathematics.  So how better to use his skills than as a software engineer at the headquarters of Google Inc. in Silicon Valley.
Hired by Google in June 2012, Darryl says the "past four years at Google have been full of challenges and accomplishments. I'm working on infrastructure with a global impact." Recently, Darryl was invited to join the six month Machine Learning Ninja Program, as one of 18 talented "ninja" coders, in which he will learn artificial intelligence techniques that will help create smarter Google products. With this recent development in his career, Darryl says his "math background has been invaluable. It's given me a great intuition for machine learning."
His time at the University of Ontario Institute of Technology provided a good foundation to help with this transition. "UOIT was smaller, which meant a less intimidating academic environment, yet without sacrificing rigour. In fact, it was much more conducive to genuine learning, rather than superficially churning out work."
Darryl also appreciated that the university was a new institution, "which creates the opportunity for entrepreneurialism." He used this opportunity to help launch the successful computer science club, and an attempted math club that future students may yet realize. He was also involved in orientation leadership and the mentoring program.
Darryl says he matured at UOIT and grew his mathematical fluency through his studies there. "Both of these are immensely valuable to me.  I also developed the entrepreneurial skills needed to make things happen, and learned to balance collaboration and decisiveness to foster success."