Category:  
Volunteer experience fuels career passion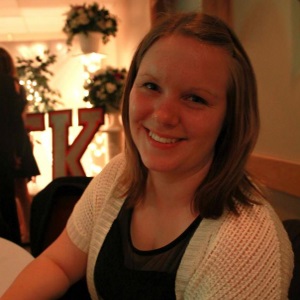 Gina Molleson | Class of 2014
Bachelor of Arts (Honours), Criminology and Justice

Gina is a passionate social justice activist and advocate for women's rights. Currently in the first year of a Master of Arts program in Sociology at Memorial University of Newfoundland, her research will be a discourse analysis of RCMP policies and procedures in Newfoundland on youth-perpetrated sexual assault regarding aspects of consent.
Gina's also involved in numerous activities related to youth issues, such as homelessness and youth-on-youth violence. She was a member of the research team who worked to create SAY App for Eva's Initiatives, a non-profit that provides shelter, programs and services for homeless and at-risk youth. SAY App is a mobile application that connects homeless and street-involved youth with services and supports across Canada.
She is also working as a Research Assistant on two projects and has had an article she co-authored with former UOIT lecturer Dr. Kristy Buccieri accepted for publication.  Empowering homeless youth: building capacity through the development of mobile technology will be published by the Journal of Community Practice.
During her undergraduate studies at UOIT, Gina developed valued relationships with numerous teachers. "The opportunities that professors in the Social Sciences department provided students was incredible. I would not have been as successful in the research field without these wonderful connections. "She also benefitted from her work as a Peer Support Volunteer with the university's Outreach Services. "I loved Outreach Services because it provided me with a large amount of resources surrounding this issue, leadership opportunities as well as opportunities to network with community partners."
Gina's work with Outreach Services piqued her initial interest in research related to sexual assault and youth and her enthusiasm for social justice issues continues driving her ambition to do more research in this field. Ultimately, she hopes to become a professor as well as a respected researcher in Criminology.