Category:  
From Technology to Travel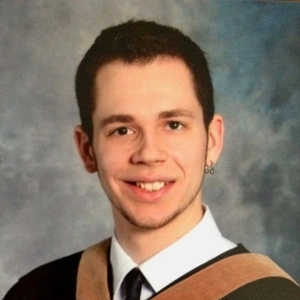 Jesse Lacroix | Class of 2013
Bachelor of Information Technology, Networking and Information Technology Security 
Technology has always sparked Jesse's interest. Growing up, he was interested in video games and over time, was drawn to computers. He loved seeing what technology was capable of in our daily lives and how it has helped our planet to become more productive, efficient and connected. Today, Jesse is a graduate student at the University of Ontario Institute of Technology (UOIT) working towards his MSc in Computer Science after completing the Information Technology and Network Security program.
Jesse's education has allowed him to travel the world. In the summer of 2012, he went to Hong Kong for the Ontario Global Edge (OGE) program, which opened his eyes to a world of travelling and international connections. It was also his first opportunity to apply the knowledge obtained at UOIT on a practical level as a software developer assistant. His next international opportunity was in 2013 at the University of Coimbra in Coimbra, Portugal where he performed research with the Computer Science department. There, Jesse was assigned a penetration testing position helping test security concepts used to find and report software vulnerabilities. During that time, he also realized where he wanted to take his professional career in the future, which made him excited for the MSc program he would be starting the following September.
His most recent international opportunity was his best experience thus far, and his proudest accomplishment since he completed his undergraduate program. Jesse was awarded the chance to intern at the United Nations in Geneva, Switzerland. In addition to performing basic troubleshooting issues, support roles and domain administration, he was also helping to test and develop a follow-up system to be used by all UN organizations for their daily tasks and reports. Jesse found this fulfilling as he had the opportunity to learn how an international agency works, as well as meeting new people from all over the world, including from CERN  - or as he likes to call it, "IT/science heaven," and expanding his network. Jesse believes that the professional and personal growth gained from this experience and his other international experiences are unparalleled, incredibly valuable, and would prepare anyone for life after graduation.