Category:  
Climbing the corporate ladder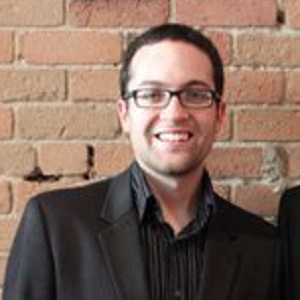 Michael Whibley | Class of 2008
Bachelor of Commerce (Honours)
The university set Michael on his career path, and hard work has taken him the rest of the way.
Currently Assistant Vice President – Commercial Lines at Aviva Canada, a property and casualty insurance company, Michael has quickly climbed the rungs of the insurance industry ladder. While he believes the sector offers rewarding careers, he says it's often overlooked by university graduates. Many still associate insurance with door-to-door sales, which, he stresses, "couldn't be further from the truth."
Michael enjoys the daily challenges of his work and the associated relationships. "Since the industry is built on relationships, there are opportunities to participate in lots of fun things like hockey games, golf tournaments, curling bonspiels and so on."
After graduation, Michael joined the underwriter training program at ING (now Intact) Insurance. Within five years he was a Commercial Lines Manager with an experienced team of 14 staff reporting to him. After a stint in London managing a commercial insurance portfolio for South-Western and Northern Ontario, Michael was asked to focus on operation effectiveness and relocated back to the GTA. Through his work a new team was created, and he was asked to take on that role – leading a group of 50 underwriters and managers. Currently he manages his team in Toronto and continues to work on strategic projects.
Back in 2004 when he was weighing the merits of various universities, Michael chose UOIT because he wanted to attend an institution with a progressive mindset and education delivery. Many of his professors showed a deep passion for their subjects and some were among the best teachers he has ever had. The university also contributed to his future success by emphasizing that team work, combined with individual effort, is key to reaching one's goals.
Along with contributing to a successful career, the university also contributed to a happy personal life for Michael, when he met his future wife through an accounting group on campus. The couple now has a daughter. Michael intends to continue building his career within the insurance sector, while also maintaining a work/life balance that enables him to enjoy time with his family.
He suggests other students consider a career in this industry. "Insurance companies tend to be very stable: they weathered the global financial crisis fairly comfortably. And, as the current leadership ages, there are great opportunities for smart, talented people to progress far in their careers.... ".