Category:  
Nuclear Engineering degree powers endless possibility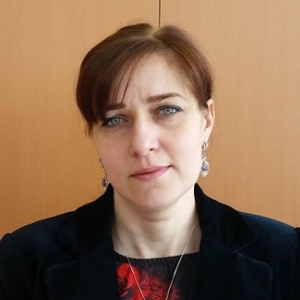 Elnara Nasimi | Class of 2012
Master of Applied Science, Nuclear Engineering
Elnara was drawn to nuclear science because she wanted a degree that would give her long-term meaningful employment and it seems she made a wise choice. Before graduation, she attended a University of Ontario Institute of Technology (UOIT) job fair and immediately secured a job with Bruce Power, a company that operates the Bruce Nuclear Generating Station on the shores of Lake Huron.
Her first position saw her working as a Senior Technical Engineer/Officer - Nuclear Systems where she was responsible for providing technical expertise in daily monitoring and troubleshooting of station systems and components. Today, Elnara is a Senior Technical Engineer - Deterministic Safety Analysis in the Reactor Safety Division, providing technical support for the station's Severe Accident Management Program, a framework for mitigating actions for severe accident events.
Elnara chose to study at UOIT because of its small class sizes, online courses, industry-led programs and professors with hands-on experience and industry connections. But the university also prepared her to deal with the challenges of working in a demanding job. "My job is extremely stressful at times, with deliverables on a very tight production schedule," she said. "UOIT is like a smaller version of real life. The struggles to fit in, to be seen and heard prepared me for dealing with similar experiences after graduation."
In addition to working full-time Elnara is continuing her professional development. Having already earned her Professional Engineer designation, she is now working on her PhD (2015 expected) in Electrical and Computer Engineering at UOIT.
With a full-time career and course work, Elnara still finds time to volunteer in her community and is passionate about raising a happy and healthy family. She assists with her sons' hockey team and is actively involved with a non-profit ballet company, which her daughter attends.
"If you love what you do, then you never work a day in your life", she said. Not only does she love the work that she does, but Elnara is excited for what the future brings.   In fact, she is already looking forward to finishing her PhD and is very interested in project management.