Category:  
Don't miss your chance to be a part of the Graduating Class Challenge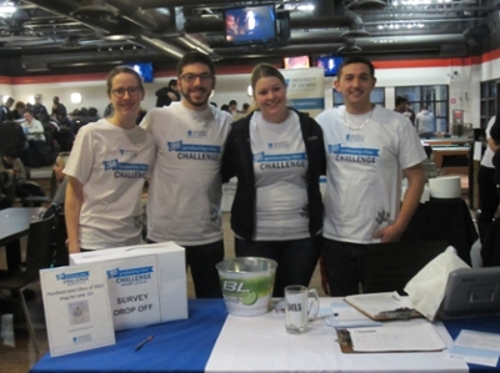 Join us on Thursday, January 28 from 5:30 to 7 p.m. at Shagwell's on the Ridge for the Student-Alumni Connect event. It's your chance to share stories from life after UOIT with graduating students. This event is part of the Graduating Class Challenge (GCC) that kicks off Monday, January 25 and runs until Friday, January 29, 2016.
The GCC is a one-week campaign with exclusive events to celebrate the graduating class, inform them about alumni services and resources, and give them an opportunity to provide suggestions for future engagement. The feedback will help keep UOIT's more than 12,000 graduates connected to one another and to the university.
The Student-Alumni Connect event is a great opportunity to give back and support a future peer.  
Contact alumni@uoit.ca for more information and to register for this great event!