Category:  
Run into an old friend at the alumni receptions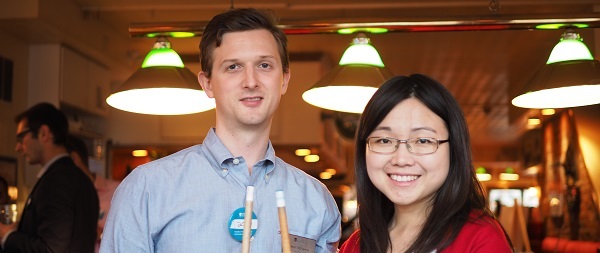 We all lead busy lives but make plans to catch up with friends as much as we can. Plans don't always work out the way we want them to, so unexpectedly running into friends is even better. I have a friend, and former university coworker, I have not seen since 2011. I happened to connect with him at the Toronto and Pickering Alumni Association Receptions last year. It was a nice surprise!
This is exactly what our annual receptions are designed to do and we hope you come out to one this spring. This year we are hosting some action-packed events in addition to our usual pub-style receptions, so keep an eye out for an invitation to the first reception in early April!
Check out the dates for upcoming receptions on the alumni website.