Category:  
You're Invited!
We are looking forward to Alumni Day on October 5, but that is not the only event happening on campus this Fall! Consider coming back to campus for one, or both, of these impactful events.  
Women for STEM Summit  - Brave the Future 

On October 17, celebrate the achievements of women in science, technology, engineering and math (STEM) careers and have the opportunity to develop your network of STEM professionals at a one-day conference.  The event will feature distinguished speakers and panelists exploring the challenges women face in STEM disciplines and how gender diversity will build a better future. Discussions will also focus on the benefit of greater diversity for research, innovation and the future of our society as a whole.

The Women for STEM Council is proud to present keynote speaker Beth Wilson, FCPA, CPA and Canada Chief Executive Officer at Dentons. Wilson is widely known and respected in the Canadian business community, and is an accomplished and dedicated community leader.  
Thursday, October 17 from 8:30 a.m. to 3:30 p.m.
Ontario Tech University - 61 Charles Street Building, second-floor, Oshawa, ON L1H 4X8 
Learn more about the university's Women for STEM program. 
---
Songs and Stories of Revolution - An Evening with Tanya Tagaq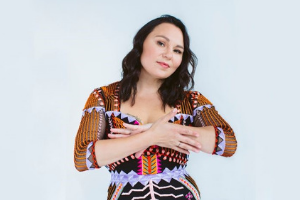 Inuk throat singer, artist and bestselling author Tanya Tagaq will visit Ontario Tech University as part of this year's Faculty of Social Science and Humanities Dean's Lecture.  A member of the Order of Canada, Polaris Music Prize and JUNO Award winner and recipient of multiple honourary doctorates, Tagaq is one of the country's most original and celebrated artists.

Tagaq's improvisational approach lends itself to collaboration across genres and forms. Her work includes original avant-garde classical compositions (Kronos Quartet, Toronto Symphony Orchestra), commissions, guest vocal appearances with Björk, Buffy Sainte-Marie, Weaves, A Tribe Called Red and more. Her music also appears in film soundtracks (Thoroughbreds, Searchers) and television (Vikings, Sirens).
Wednesday, October 30 from 7 to 9 p.m. 

Regent Theatre - 50 King St. E., Oshawa ON L1H 1B3
---
For a list of all Ontario Tech alumni events, please visit our Events and Receptions page. 
For additional events, view the university's event calendar.