Category:  
The library - a valuable alumni service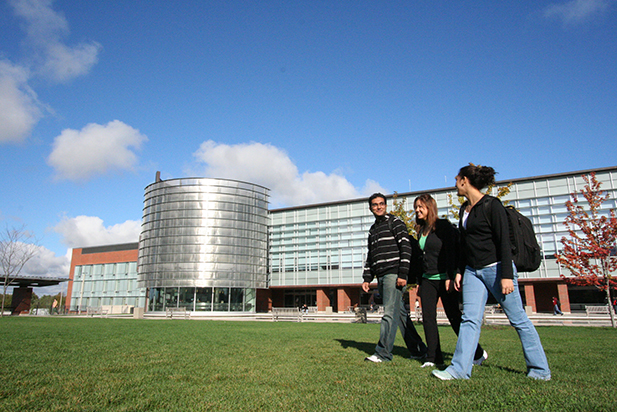 The library is one of those alumni services you don't think you need but is actually really valuable. From the plethora of books, quiet places to work or study, the online resources, and the unlimited free Wi-Fi, the library has something for every alum.
As a master's student, I am often searching for a quiet place to study and review. I frequently visit the silent study floors and private rooms to prep for my exams or do work for my small business. I have also used online journals in many assignments and reports as the university has so many sources from a variety of disciplines.  Being in a program that is mostly online, it's so nice to have a local place to study and access resources. I have even found some of my textbooks there and as our Alumni Card doubles as a library card, I've been able to check out books and materials whenever I've needed them.
You can visit the North Oshawa, Education and Social Science libraries as often as you like to take advantage of all of these amazing benefits. These next few months are usually the quietest at the library, so why not stop by and take a look for yourself? I hope to see you there this summer! 
Need a new Alumni Card before you visit the library? Request yours online.
Valuable Links: