Category:  
Nursing student turned nurse manager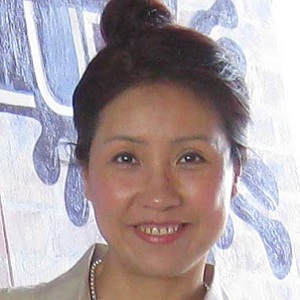 Wei Wang | Class of 2013
Bachelor of Science, Nursing
The phrase "it changed my life" may sound cliché, but in Wei's case, earning a Bachelor of Science degree in Nursing at the Ontario Tech University (Ontario Tech) really did change her life.
Before enrolling at Ontario Tech, Wei worked for a decade as a registered practical nurse (RPN) in long-term care settings. When she decided to become a registered nurse (RN), she looked first at Ontario Tech. She appreciated that it offered both full- and part-time study options for RPNs who wanted to bridge to the RN programs. Also, as a graduate of Durham College, she was comfortable with the campus and the Oshawa, Ontario community.
"My studies at Ontario Tech opened my mind – and a big, wide door – to professional development. The courses were comprehensive and practical. The faculty was excellent in assisting students in their studies. I learned a lot during my three years there."
Wei now works as a nurse manager at a long-term care home operated by the City of Toronto. She finds her job challenging, interesting and stimulating.  Along with working full-time, Wei is working on a Master of Nursing degree through the University of Toronto. "My studies at graduate school are not easy," she says. "But learning new ideas is always exciting."
Her dreams for the future include continuing with her career development in nurse management, and accumulating more day-to-day managerial experience. One ability she's already mastered is the art of hard work - which she learned at UOIT.
"At school, it's all about working hard," she says. "But it's worth it. Keep your dream in mind. Work hard toward it, and you'll be the next one to succeed!"