Category:  
Building Community and Making a Difference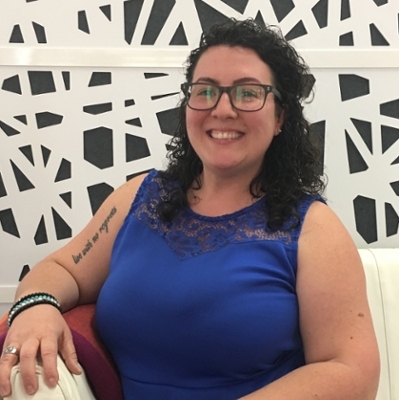 Melissa Galla | Class of 2007
Bachelor of Commerce, Marketing
Faculty of Business and Information Technology

"Being part of the first class to graduate from UOIT carries a milestone and pride that stays with you long after you leave the school you helped to build," says Melissa. "Few students have the experience of initiating, innovating and creating the culture of a new university!"

During the time she spent on campus, Melissa became involved in a variety of school and volunteer activities: the Capstone program, in which student teams develop solutions for real-world business problems;  Team Orange Crush at orientation; the Marketing Association; and Leave the Pack Behind, a campaign to help students quit smoking.

After graduating Melissa immediately launched a career in sales. "I'm a very social person and sales offered opportunities to build relationships with customers." She gained a range of skills and experience through sales positions with companies that supply business, commercial, and government customers with information technology infrastructures. Melissa also worked for Ricoh Canada as a Business Development Consultant and as an Account Executive with Neopost, which provides digital communications and shipping services.
In 2017 Melissa joined Ottawa Business Interiors as a Sales Executive where she works  with commercial enterprises and federal government departments to structure their work environments. "Every project I undertake gives me the opportunity to be creative in the layout, design and installation of furniture that promotes a culture of productivity, functionality and style."

Melissa also volunteers with Girl2Girl; an organization that provides a positive space for the LGBTQ community to gather socially in the Ottawa area.

Her advice to other UOIT students: "Do what you love and do it with all you have!"