Category:  
Marketing her way to success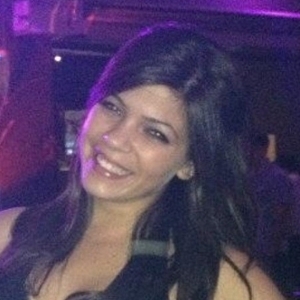 Meghan Spiteri | Class of 2013
Bachelor of Arts (Honours), Communication and Business Marketing
Meghan translated her love of social media, marketing and shopping into a career - and she loves every second of it.
Meghan is currently a Marketing Administrative Assistant at retail management firm Ivanhoe Cambridge. She looks back at her time at UOIT as a life-changing experience that helped her conquer her fears, grow and succeed. She was dealing with a number of stresses at the time, and the supportive environment provided by her UOIT professors and classmates helped her "grow up," she says. "Now I can handle anything in my field of work."
During her last year at UOIT, she presented her final research paper in a panel at a national conference where the audience comprised undergraduates, master's and PhD students, as well as professors and others with doctoral degrees. She earned international recognition for the paper, which addressed social media and its ability to recreate the human perspective and change personality trait development.
Today at Ivanhoe, Meghan works with senior management to help implement marketing and communications plans. She continues to study the evolution of human characteristics through social media, and the practice of integrating those into marketing plans and branding initiatives. "It's an ideal position from which to continue learning about marketing and business," she says, adding that it has also helped her ambitions to "move up the ladder."
While at UOIT, Meghan was focused on having a job by the time she graduated. "Even before I graduated, I secured a job," she says. "If I can do that, anyone can." She advises students to be motivated and give themselves the tools to be appealing to employers after graduation.