Category:  
StAMP: alumni lead the way for current students and recent grads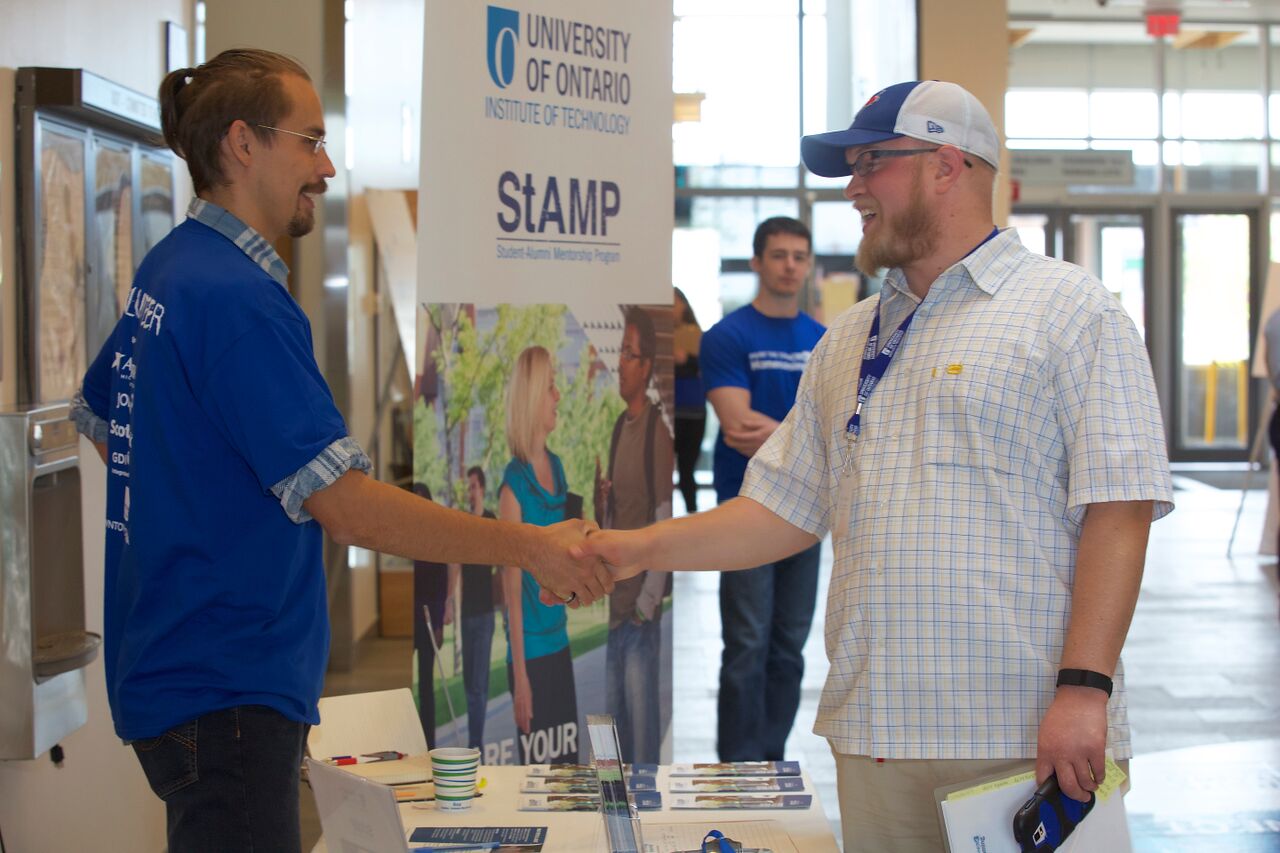 After a successful pilot project, the Student-Alumni Mentorship Program (StAMP)  officially launched in September. StAMP provides an opportunity for alumni to be either a mentee or a mentor, and to create a partnership focused on career path advice, guidance on program options and the general sharing of knowledge.
For mentors, the program is a meaningful way to give back to current students and recent grads, and also helps them stay connected to the university community. The program is just as valuable for mentees as they are able to gain insight into what life is like after university.
Participants need to complete a brief mandatory online training and commit to four months, with a minimum of three interactions with your mentor/mentee via phone, e-mail, skype or face-to-face meeting.
Check out uoit.ca/stamp for more details.