Category:  
Volunteer experience leads to meaningful career path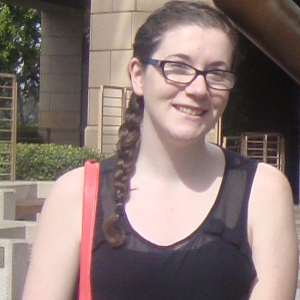 Kelsie Howell | Class of 2014
Bachelor of Arts, Criminology and Justice
Interestingly, it was the Criminology and Justice program at the University of Ontario Institute of Technology where Kelsie discovered she loved working with children and youth in the area of behaviour and mental health.
Kelsie decided to attend UOIT because it offered a practicum in fourth year – an opportunity to participate in a learning experience with a community organization. "Being able to 'test the water' before beginning the daunting task of finding a career helped me narrow my ideal paths."  Kelsie completed her placement at CHIMO youth and family services, which provides a variety of children's mental health services.
Today, Kelsie is an Educational Assistant with the Trillium Lakelands District School Board. She's also a volunteer group facilitator at Women's Resources in Lindsay, Ontario assisting in the Children's Witness of Domestic Violence Program.
"I love being an EA and having the opportunity to work alongside some amazing school teams to support a diverse group of students." Kelsie found that while her UOIT program emphasized criminal theory, she was able to transfer this learning to early intervention techniques among the youth with whom she works.
Kelsie believes her volunteer experiences contributed to making her a strong applicant for her position. "I've volunteered with the Kawartha Haliburton Children's Aid Society, Women's Resources and Shelter, and the Youth Intervention Center at the John Howard Society of Kawartha Lakes. These experiences elevated my résumé."
Looking ahead, Kelsie wants to continue working with children and youth, potentially specializing in behavioural science and autism. "I love program development and I see myself as a behavioral therapist in the future."