Category:  
Inspired by quality care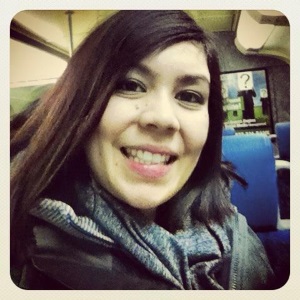 Eleana Finnerty | Class of 2010
Bachelor of Science, Nursing
It only took Eleana a few months after graduating to land her dream job.
Working as a full-time Registered Nurse in the labour and delivery unit of the acclaimed St. Michael's Hospital in downtown Toronto had been an ambition of hers for many years. This Durham Region native still marvels that within six months of graduating from the University of Ontario Institute of Technology (UOIT), she had already landed that position - especially since she had thought she would need years of work experience to get to that point.
Eleana's experiences at UOIT contributed to her strengths as a nurse. She was initially attracted to the university because the Nursing program was brand-new and offered the latest technology, such as the simulation lab. This enabled her to gain hands-on experience prior to clinical placement. The lab gives students a chance to practise psychomotor skills such as vital signs assessment, medication administration, wound care and intravenous management. UOIT was also the only school that offered her the option of taking part in clinical rotations in Year 1. "Doing a placement in your first year is geared towards making sure nursing is really where you want to be," she explains.
Eleana's path to her chosen career began when several loved ones had stays in hospitals and the quality care they received made a strong impression on her. "Good nursing care inspired me to consider this career," she says. "I continued to fall in love with nursing when I participated in clinical rotations during my studies."
She has other fond memories of her time at UOIT. She served on the Campus Emergency Response Team, which is where she met her husband, then a student at Durham College. "We had so many dates on campus, I even contemplated having some of our wedding photos taken at UOIT!"