Category:  
Helping youth build healthy relationships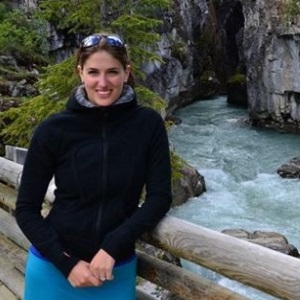 Cheryl Bradshaw | Class of 2010
Bachelor of Education, Intermediate Senior Biology and Math
A counsellor at Sheridan College, Cheryl has the distinction of being the youngest counsellor ever hired in a college setting in Ontario.
She credits UOIT's technology focus, which proved to be an important advantage in her work, as well as her professors, as being key to her career success.  Several professors had a keen interest in the mental health aspect of education, prompting Cheryl to focus on counselling in an academic setting. "This changed the path I was on and helped me discover the passion for my career," she says.
After graduating from UOIT, Cheryl acquired a Master of Arts in counselling psychology. She's been working for Sheridan since 2012, blending her education and counselling interests. Cheryl works with diverse populations and mental health issues, from depression to addictions and crisis management.
She's also a team member of SHERIDANtalk, which brings innovators in the mental health world to speak to the Sheridan community.
Cheryl is also a volunteer with the Think Tank for the Jack Project. This program provides mental health information and support to young people as they move from high school into college, university, or independent living. The Think Tank is a volunteer group of young leaders in mental health who brainstorm and research ideas and solutions for the Jack Project. "I love the people involved in such an amazing initiative to support mental health and leadership in young people," says Cheryl.
She's undertaken an amazing initiative for youth mental health herself. Cheryl is the author of a book aimed at Gen Y readers. How to Like Yourself and Never Look Back, addresses issues of confidence, self-esteem and acceptance.
"It's great to see the field of mental health changing for the better," says Cheryl. "Stigma is decreasing and more people are starting to talk about it. I can't wait to see more positive changes in funding, structure and policy over the next few years around mental health, hopefully on a national scale."