Category:  
Commerce Degree Opens a World of Opportunity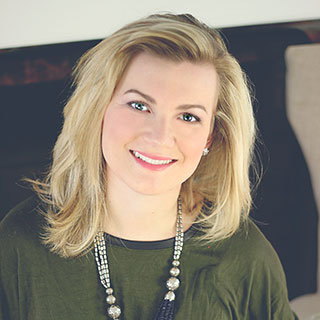 Manja Horner | Class of 2008
Bachelor of Commerce (Honours), Marketing
From marketing, to education, to corporate training, to event planning – Manja Horner's (formerly Pope) career has evolved in multiple new directions since she graduated from the University of Ontario Institute of Technology (UOIT) in 2008 with a Bachelor of Commerce in Marketing degree.
Manja worked as a music teacher throughout her undergraduate studies, developing her student base and gaining experience as a violinist. Her interest in education, specifically with teens and adults, led to the decision to pursue an Education degree as a way to expand both her credentials and opportunities. She completed her Bachelor of Education degree at the Ontario Institute for Studies in Education in 2011.
She also extended her corporate training skills, joining BMO Bank of Montreal in 2011 and is now a Senior Instructional Designer. She currently designs and develops blended-learning solutions for bankers, mainly in the areas of coaching, leadership and sales.
Manja also wanted to fulfill a passion for design, so in 2012 she co-founded Vintage Grace Event Design. This wedding planning and design business is steadily growing throughout the Northumberland County and the Region of Durham.
With one daughter and a second child on the way, balancing work and family have become priorities for Manja. She hopes to continue academic pursuits in 2015 with a master's degree in Education. She believes success involves continuous redefinition and motivating yourself to achieve new goals.