Category:  
Commerce grad strengthens culture in our communities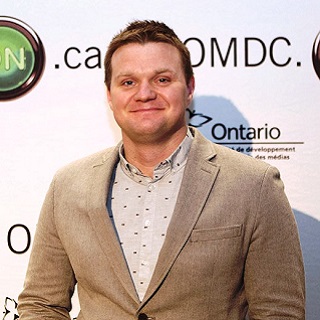 Ryan Clancy | Class of 2010
Bachelor of Commerce (Honours)
Ryan's career is taking off after recently securing a nine-month secondment at the Deputy Minister's office for the Ministry of Tourism, Culture, and Sport. In his new role, Ryan will focus on managing the culture file and assisting with Ontario's new Culture Strategy.
 
Before joining the ministry, Ryan was a Senior Financial Officer for the Ontario Media Development Corporation (OMDC), where he worked to deliver the Ontario Music Fund, aimed at strengthening and growing the music industry in the province. At the time, Ryan made history working  on a new fund with an unprecedented amount of government support.
 
In addition to his Bachelor of Commerce, Ryan has a diploma in Music Business Management from Durham College. After graduating from the university, Ryan joined the Office of the Auditor General of Canada and acquired his Certified General Accountant (CGA) professional designation. He joined OMDC in 2013.
 
Ryan appreciated the university's "modern approach to education and strength of faculty." He made the President's Honour Roll and received the Greater Oshawa Chamber of Commerce Award for academic achievement and contribution to community involvement.
 
Ryan believes that attending the university elevated his career. "My degree helped me acquire my CGA designation. This, in turn, led me to obtaining an influential role within the music industry." 
 
His current role is Senior Policy and Issues Coordinator where he will liaise between the deputy minister's office, the minister's office, and the ministry.