Category:  
Opportunity leads to FBIT grad's career success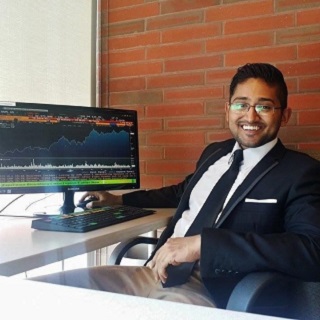 Class of 2016
Bachelor of Commerce, Finance
Faculty of Business and Information Technology
Searching for opportunities brought Shayan to the university and continues to guide his career path today.
Shayan is a Financial Analyst and Underwriter at Great-West Life Assurance. With a wide range of roles in the company, Shayan says Great-West offers great job opportunities. Similarly, he says at university he most enjoyed "the opportunities to meet people and expand my personal and professional network." 
 
Networking with both students and professors led to his first executive role on a school club. In 2013-2014 he was the Vice President of Operations for DECA, an international association that prepares students for careers as leaders and entrepreneurs. Shayan also assumed the role of Vice-President, Finance for the Rotary Club, then Vice-President, Student Affairs for the Business and Information Technology Society (BITSOC). He also attended university leadership summits and volunteered at the FBIT tax clinic. "All of these experiences helped me develop my interpersonal and leadership skills."
Shayan continued his university connection as a Teaching Assistant for the Financial Modeling class from September 2015 to January 2016. He also attends campus events where he shares with students job search tips he learned here. When he started job hunting, he went to the Career Centre and "every campus event that had 'resumé workshop' in the title." Ultimately, Shayan attended more than 50 events – and secured the job he wanted.
"I love to work in an industry that's always changing," says Shayan. "Helping to protect businesses against risks is the best part of the work I do." He believes that if we want to be successful, we must each determine our own definition of success. "This is your life. So, first figure out what success looks like to you, then start building your plan."