Category:  
"I am a teacher!"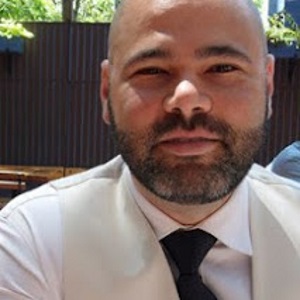 Ricardo Cummings | Class of 2011
Bachelor of Education
Heading back to full-time studies at the age of 40 may not be easy, but when Ricardo arrived at UOIT, he was reassured by the great team of professionals who made him feel at home. He adds: "They empowered me by helping me realize I had the necessary tools to successfully complete my degree and transition into my new career."
Today, when anyone asks what he does for a living, Ricardo, a former automotive industry employee, is proud to answer, "I am a teacher!" He describes his new role teaching grades 7 and 8 as "the most noble career ever."
He appreciates the UOIT courses that led to greater self-awareness and opportunities to get to know his diverse group of fellow students. While the Language Arts classes and seminars were particularly memorable, one of his favourite experiences was what he refers to as "going back to kindergarten" during his practicum.
Ricardo was inspired by remarkable educators in elementary school and by his grandmother, an elementary school teacher herself. His goal is to be able to do the same for many other students. Finding the right job in a timely manner was one of his biggest challenges following graduation. He believes the technological training he acquired at UOIT gave him an edge in landing his current position.
His advice to UOIT students who aspire to a rewarding career? "Follow your own ideals and make the best of every day it takes to get you there."