Category:  
Bringing students together in song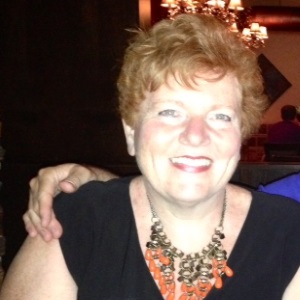 Carol Brennan
Class of 2011
Bachelor of Education
Carol has found her voice. Now she's helping others do the same.
A vocal music teacher at St. Jane Frances School in the Toronto Catholic District School Board, Carol teaches children from Junior Kindergarten to Grade 6. Combining her training in piano, violin and voice from the Royal Conservatory of Music with the teaching practices she learned from UOIT's Education program, she loves helping her students appreciate and share music. Along with her classroom work, she has started a choir at the school and organizes the music for school masses and assemblies.
Carol often draws upon her learning experiences from UOIT in her teaching. She appreciated the university's practical approach to education. "Everything we did – from discussion groups to electives, to projects – were all lesson plan materials we could use in the future," she says.
Her fellow students were also a major source of support. Teaching was a second career for her and this was also true of many of her peers on campus. "This provided a lot of shared experiences that enriched our discussions," she says. She also praises her professors as great role models. "They were enthusiastic, innovative and caring. Not only did they teach us about their subject areas, but also about the profession of teaching and the responsibility to our students."
Carol often draws upon her professors' wisdom when managing classrooms. She teaches in a large school where many of her students are new Canadians. She finds the creativity and cross-cultural, cross-curricular reach of music brings students together in shared enjoyment. In fact, she knows just how much her vocal music teaching is appreciated when, after a holiday or Professional Activity day, her students tell her how much they've missed her music classes.