Category:  
Q and A with Pan Am Volunteer Timothy Chen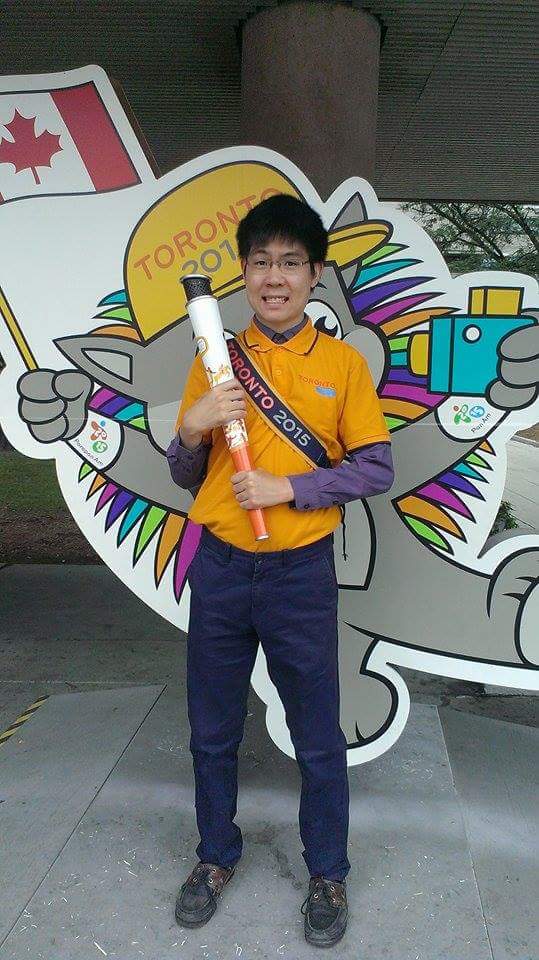 We sat down with alumni, Timothy Chen, graduate from the Faculty of Science Class of 2010, to ask about his experience as a volunteer during the Pan American Games volunteer.
1. Why did you volunteer for the Pan American Games in the first place?
I volunteered for the Pan American and Parapan American games to increase my work experience. I was given the role of Press Operations Crew, which encompassed a variety of duties which allowed me to be as flexible as possible.
2. What we're your expectations? Did it meet them?
The only expectations I had at first were just getting involved. However, as the games approached, my expectations included ensuring others are happy and that people enjoyed the games. As well, my personal expectations included flexibility and gaining further experience, especially in Press Operations. I believe that my expectations were met and exceeded as the games went on, which allowed me to feel a sense of accomplishment that I did my part in ensuring all is well (especially towards the press, I hope!).
3. Did you get to watch any of the events?
Synchronized Swimming, Swimming Competitions, Fencing and Sitting Volleyball. Although I mostly focused on my role, the events were great and it was exciting to be a part of it all!
4. Any particular story or thing you can remember that was special?
What stood out to me is the fact that there were 23,000 volunteers who dedicated a lot of time and energy into their jobs. It was nice to know we all performed so well volunteers performed and that each one of us had a positive impact on the games.
5. If any other big competition like this came to Toronto, what would you say to encourage people to volunteer at these types of events?
Do it. This is one of the best opportunities to volunteer and regardless of your role, you will play a huge part in its success.