Category:  
Alumna Advocate for Children and Youth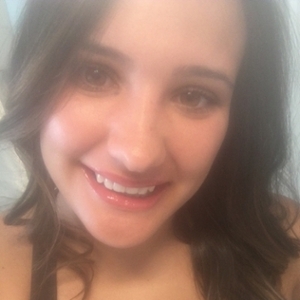 Claudia Cammissa | Class of 2012
Bachelor of Arts, Criminology and Justice
Faculty of Social Science and Humanities
It was during her UOIT placement at the Durham Rape Crisis Centre when Claudia realized she wanted to work with victims of crime. 
Today she is a Crown Ward Reviewer for the Child Welfare Unit of the Ministry of Children and Youth Services where she's responsible for ensuring child welfare agencies comply with legislative requirements when caring for Crown Wards. Claudia also works part-time as an advocate at a homeless youth shelter. In these roles she's learning more about how trauma can impact the behavioural, emotional, social and developmental growth of individuals.  
 Claudia was inspired and supported by numerous peers and professors she met while attending UOIT. Her Field Placement Professor Dan Walters,  "provided me with motivation, hope and encouragement when I needed them most. He helps students believe they are capable of doing whatever they put their minds to."
 Associate Professor Carla Cessaroni was another important influence. "She demonstrated strength and empowerment and included stories of her experiences in lectures," says Claudia, "which kept students closely engaged."
 As Claudia continues building her skills and following her path – "wherever that ends up being!" she offers UOIT students a  suggestion: "Everyone's path will present itself in different ways. Never compare yourself to others or doubt your abilities."