Category:  
UOIT prepares teaching alum for the challenge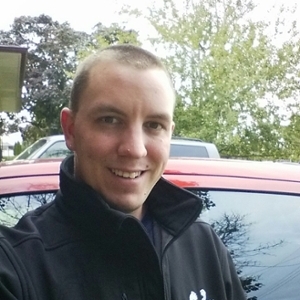 Derek Ganz | Class of 2013
Bachelor of Education/ Bachelor of Science
Derek's teaching career has advanced quickly since he graduated from the University of Ontario Institute of Technology (UOIT) in 2013. Soon after receiving his degree he became a supply teacher and subsequently secured three years of long-term occasional contracts.
"Being hired by a school board and working your way up as a new teacher is a big challenge. The university helped me get to where I am today – preparing me to apply for jobs and create résumés suited for the teaching profession. The university also helped me learn to adapt to changing technologies, which are continually introduced into classes. As well, my teaching placements prepared me for work after graduation."
Derek is currently teaching applied mathematics and special education at Brock High School in Durham Region. During the summer he works at Camp Kodiak on Moffatt Lake, a summer camp for children and teens with special needs that aims to build confidence and self-esteem. He teaches a variety of activities, including his specialty, waterskiing.
"I love working with kids," says Derek. "And in the summers I really get to make a difference in their lives. I work with children who have challenges socially, and at camp they learn how to socialize as well as a variety of skills that help them to be successful."
While Derek would like to secure a permanent teaching position, he's  proud of what he's already achieved in the early years of his career. He suggests other teachers-to-be can do the same by "applying for jobs as soon as you have the credentials, keeping your résumé updated and asking for references from professors and placement supervisors."
Derek believes technology is "the way of the future" in the teaching profession and the university provides a strong foundation for the teachers of tomorrow.