Category:  
Communication grad writing her own success story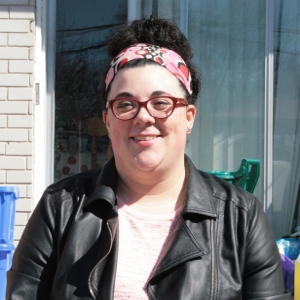 Adriana Pacheco | Class of 2013
Bachelor of Arts (Honours), Communication
Adriana loves a good story and loves to spin one even more.
Born and raised in Oshawa, Adriana first pursued her love of writing by enrolling in Durham College's Journalism program. The university's Pathways program allowed her to bridge to the Communication program in the Faculty of Social Science and Humanities, a decision she felt was a 'no brainer', allowing her to stay close to home while still receiving a quality education. 
Adriana first put her education to use as the promotions manager at Nerd Block, a subscription service that delivers nerdy apparel, toys, and collectables to your door. There she helped the small Whitby-based company get their name in lights, even securing a promotional spot on a Times Square billboard.
Today she works as the social media marketing manager at Sullivan Entertainment in Toronto. Adriana grew up watching Sullivan movies and television shows, such as Anne of Green Gables, so working for this company has been both exciting and rewarding. Since her transition in September, she has enjoyed the creative atmosphere and having the ability to expand her creative thinking. Being part of Sullivan Entertainment's future plans is something that Adriana is looking forward to.
  "I deal with a lot of people, through Facebook, Twitter, and email every day and it's important to know how to communicate effectively. Poor communication leads to misunderstandings," she said. "I think the biggest thing is just knowing how to really listen to people and know what they need."
 Adriana's career advice for finding a job you enjoy with an organization that appreciates your skills is to "work hard and don't stop trying, no matter what. It may take a while, but all that schooling will pay off for you."