Category:  
Alumnus Credits Successful Start to International Internship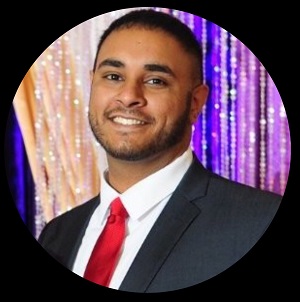 Jagmit Bhatthal | Class of 2013
Bachelor of Information Technology (Honours), Networking & IT Security
Faculty of Business and Information Technology
"The international internship I took part in while at UOIT, enabled me to get international business experience through a placement in Hong Kong, and is a major part of my success," says Jagmit. "It got me out of my comfort zone and now I can comfortably travel the world and work with people from around the globe."
Jagmit joined Verticurl, based in New York City, in 2015. Verticurl helps large brands and Fortune 500 companies leverage their marketing technology investments. The company is owned by the customer engagement division of Ogilvy & Mather Group, and is part of WPP, a world leader in advertising and marketing.
Now a Senior Solutions Architect and Client Success Director, as a marketing technology expert, Jagmit works with internal teams to lead the design of integrations and processes that fulfill clients' objectives related to complex projects. "This could be something like a social media campaign tying together multiple data sources for a Valentine's Day campaign, or custom website development for a European tour company."
What Jagmit most enjoys about his role is "working with many different clients – some of the largest organizations in the world. Seeing how they accomplish their objectives is truly a priceless experience."
"The range of knowledge I obtained in UOIT's Networking & IT Security program – computer networking, web design, web applications, technical writing and more – really helped me be comfortable in a role that involves multiple technologies," says Jagmit. "Obtaining a minor in E-commerce helped a lot as well."
He adds, "The professors at UOIT have great industry experience and provide great advice. I want to give a big shout out to Dr. Patrick Hung who did so much to ensure those of us in the Hong Kong internship program had successful internships and experiences abroad!"