Category:  
For the love of numbers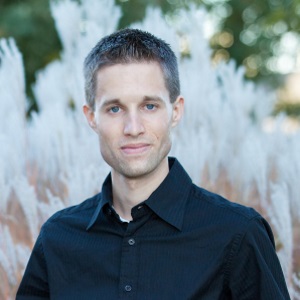 Chris Firka | Class of 2009
Bachelor of Commerce (Honours)

A passion for numbers, an insightful internship and the desire to become a trusted leader – these are the key influences that have shaped Chris's flourishing career.
Hired by Manulife Financial after graduation, Chris's innovative thinking and leadership qualities were soon recognized. He advanced through numerous roles with increasing levels of responsibility while also working purposefully to become a Certified Management Accountant (CMA). He's now a Senior Financial Analyst at Manulife responsible for high-profile pricing projects, expense-related initiatives and leading staff. He has also proudly acquired his CMA designation.
Becoming a trusted leader is important to Chris as he continues advancing his career in finance (he thrives on understanding the numbers side of business). Along with his full-time role at Manulife, he's on the company's Finance Recruitment Committee, which hires co-op students and new graduates. And he's a mentor and networker, advising new recruits and helping to organize networking events. He is also honing his leadership skills as a board member of the Kitchener-Waterloo chapter of KidSport, where he focuses on supporting the treasury function and developing community partnerships.
In fact, supporting the community is particularly meaningful to Chris. Along with his board role, he's active in the Manulife LPGA golf tournament and the Bike for Heart. As a member of the Gen-Y Think-tank, he also contributes to developing ideas on ways to apply technology in the workplace.
As he continues advancing his career in finance, Chris hopes one day to pass along his love of numbers to others by teaching an evening class in business and accounting. This former UOIT Teaching Assistant offers some advice to today's career-driven students: complete an internship. Chris believes his one-year internship at General Motors following his third year of studies helped him clarify his future path and opened the door to appealing job opportunities.
Through commitment, passion and ambition, Chris has established a solid foundation to achieve his goal of becoming that trusted business advisor.