Category:  
Accounting for real life situations forecasts a successful career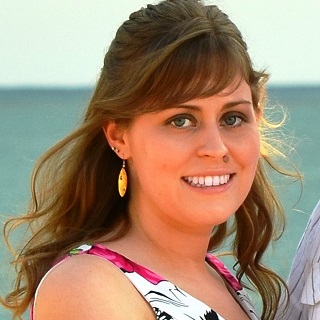 Emily Niklaus | Class of 2014
Bachelor of Commerce, Accounting
Emily currently works for SABIC Innovative Plastics Canada, as Treasury Accountant. SABIC is a global manufacturer of chemicals and plastics, based out of Saudi Arabia. SABIC Canada manufactures specialty plastics such as small lot custom colour plastic pellets. Emily is based out of the manufacturing site in Cobourg but she supports all of Canada and reports into the US. "In my role as Treasury Accountant, I complete the monthly cash accounting including sundry receivables, reconcile high-risk cash accounts and complete monthly multi-currency balance sheets and FX exposure forecasts. I also handle all indirect taxes for Canada including HST/GST, QST, PST, WHT and Property tax." says Emily.

Emily is currently in the CPA PEP program and will be writing CFE at end of this month. "Obtaining my CPA designation with further my career opportunities." says Emily.

Emily recalls that the accounting professors at UOIT provided real insight into accounting content from their own industry and firm experiences. "All professors went above and beyond by relating course content to back to real life situations. This type of teaching brings life to the course content and challenges students to think critically." says Emily, "I remember professors saying that their job was to ensure we did not just memorize the accounting standards because standards change over time. Their objective was to ensure we could understand and interpret those standards. This focus on critical thinking and truly understanding the accounting standards has helped me immensely in my career."

Emily also credits the group projects she completed while at UOIT with the success in landing her job. "Early on in my group projects I was often hesitant to be the one to step up to be team leader and coordinate to ensure we reached our timelines. By the end of my studies at UOIT I gladly accepted and volunteered for the role of team leader. These projects were never easy and there would always be team conflicts to resolve. The team projects built my confidence and communication skills, written and oral. I credit this confidence and strong communication with my ability to stay calm and assertive in the four interviews, three phone and one in person, which landed me my current job at SABIC." 

"I always knew I wanted to work in accounting since my grade 11 high school accounting course. That interest for accounting could have quickly diminished if it was not for the incredible accounting professors at UOIT. Their passion for accounting quickly became my own and has led me to pursuing my CPA designation."