Category:  
Research that will energize the future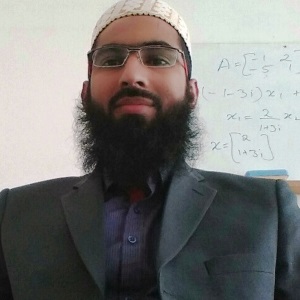 Tahir Abdul Hussain
Class of 2014 | PhD, Mechanical Engineering
Tahir is conducting research in the area of renewable/alternative energy sources with the aim of becoming one of the best and most highly cited researchers in the field.
He recently joined Eastern Mediterranean University in Cyprus where he is Assistant Professor of Mechanical Engineering. "Our future depends on new sources of energy," he says. "It is a wide field with lots of potential for research."
Tahir arrived at the University of Ontario Institute of Technology in 2011 to complete the PhD program in Mechanical Engineering.  He has a Bachelor of Science and a Master of Science in Mechanical Engineering from American University of Sharjah in United Arab Emirates. UOIT attracted him with its internationally recognized professors and research activities. He feels that one of the best parts of attending UOIT was the willingness of the professors to share ideas and expertise.
Tahir's proudest achievement while he was attending UOIT was receiving the Governor General's Academic Medal – the most prestigious award that students in Canadian schools can receive. The medal is awarded to the student graduating with the highest average from a high school, college or university program.
While completing his PhD, Tahir also worked as a Graduate Teaching Assistant and Research Assistant, conducting research related to hydrogen fuel cell, solar photovoltaic/thermal, wind, geothermal and absorption systems. 
He continues carrying out his research ambitions at Eastern Mediterranean University where he is adding to the global body of knowledge regarding alternative energy – and getting closer to his goal of being one  of the best researchers in this field.